Liv from north Norfolk has to travel 25 miles to get to her nearest one.

...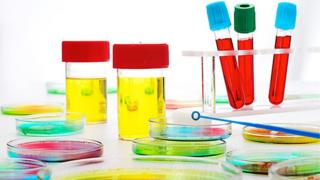 Image copyright
Science Photo Library
Image caption
Some sexual-health clinics face closure or reduced hours as almost half the councils in England plan to cut spending, a BBC investigation reveals.
Of the 151 councils that responded to a BBC Freedom of Information request, 72 planned to cut sexual-health funding in 2018-19 compared with 2017-18.
Most said any savings would be made through efficiencies, but 16 councils said services would be cut or reduced.
The government said councils were being given money to spend on services.
Rationing
The BBC's FoI request reveals:
Some clinics in Suffolk, Cambridgeshire, Nottingham, Brighton and Hove, Doncaster and Norfolk are either facing closure or having to reduce their opening hours
People living in rural Suffolk have to travel further to access services following the closure of three clinics in April
Opening days for adult sexual-health services in Doncaster are being reduced from six to five a week
Cheshire East council plans to "restrict" free access to emergency contraception in pharmacies to women under the age of 25 because of the need to make "savings"
A popular clinic for students operating out of the Cripps Health Centre, on Nottingham University campus, lost its funding in March
"While we appreciate the value that discretionary services such as Cripps add to patient choice and access, during times of severe cuts to our operating budgets we cannot continue to provide those which are additional and complementary to core provision," Nottingham city council told the BBC.
Some councils, however, said they had managed to save money and improve services.
Waltham Forest, for example, said it would improve access by having more clinics and longer opening times, despite a drop in its budget.
Many areas are increasing the availability of home self-test kits, which can be ordered online.
And in London and Manchester "chem-sex" support groups have been set up to help those who use drugs as part of sexual activity.
Drug use in a sexual context increases the risk of transmission of HIV, hepatitis and other sexually transmitted infections, Public Health England has said.
Patients 'turned away'
Dr Anatole Menon-Johansson is clinical lead for sexual health at Guy's and St Thomas', in south London, as well as the clinical director for the charity Brook.His trust serves areas with some of the highest rates of sexually transmitted infections in the country, but reduced its clinics from six to three last year.
He said:"There is unmet need.STI rates are still very high.And we have clinics that are closing.The reality is it's not going to help.
"Last week, we turned away around 300 patients.However, this was around half the amount of patients we were turning away each week last year due to the measures we have put in place"
Dr Menon-Johansson said he had recently spoken to a patient who had gone to St George's hospital seeking help only to find the clinic there had been closed.
"He then went to the Vauxhall clinic and that had been closed.Then I saw him at the Walworth Road clinic, where it was third time lucky for him."
Harder to get an appointment
Having previously been diagnosed with genital warts, Liv Grosvenor, 24, from the North Norfolk coast, has regular check-ups, but her nearest sexual health clinic is now 25 miles away and an hour's drive.
It had moved to this less convenient location in 2015, Ms Grosvenor said, making it harder to reach by public transport.
"Since it's been moved and the funding's been cut, it's really difficult to access," she said.
Dr Olwen Williams, of the British Association for Sexual Health, said the FoI findings should "raise alarm bells".
"With the recent emergence of multi-drug resistant gonorrhoea and record levels of syphilis being detected, clinics are being closed at the worst possible time," she said.
The Royal College of Nursing also warned of a potential public health risk.
It said:"If people are not able to access services, then serious conditions go undiagnosed, untreated and spread further."
A government official said it had a "strong track record" on sexual health, with teenage pregnancies at an all-time low.
More than £16bn will have been given to councils to spend on public health over the five years from 2015 to 2020.
Responsibility for sexual health was taken away from NHS England and handed to councils in 2013.
Since then, STI testing and most contraceptive services have been overseen by local authorities.
In Scotland, Wales and Northern Ireland public health services are still run by the NHS.
Izzie Seccombe from the Local Government Association said:"It's good news that we've got growing demand because that means that young people are taking their sexual health really seriously, and being responsible.But it is difficult for us to match growing demand with a reducing budget."...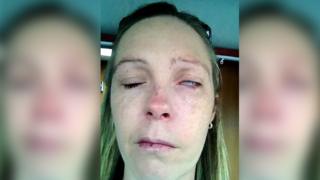 Image copyright
SWNS
Image caption
A woman suffered severe facial paralysis- and could only eat through a straw - after being bitten by a tick in her garden.
Rachel Foulkes-Davies, 43, said the bite started off as small red mark before it caused her eyes to swell up.
The mother-of-three said she is still in pain three years on and is angry a correct diagnosis was not made sooner.
Betsi Cadwaladr University Health Board (BCUHB) said it encouraged patients to discuss their concerns with them.
Ms Foulkes-Davies said:"I'm constantly tired and have no energy to do simple tasks."
Image copyright
SWNS
Image caption
The mother-of-three, of Llanarmon-yn-Iâl, Denbighshire, said the bite happened in June 2015.
Initially she noticed a small red mark on her neck, which later had swollen to the size of 2p coin and turned white.
Then four days later, she started to lose movement in the left side of her face - a sign of facial paralysis.
After attending Deeside NHS hospital, she was diagnosed with Bell's Palsy[1] and given an eye patch before being sent home.
She added:"Over the course of seven to eight months my ability to speak worsened.
"I couldn't talk for two years.I was just living off soups and stews and had to have them through a straw.The same went for hot drinks."
Image copyright
SWNS
Image caption
After disputing doctors' initial diagnosis, Ms Foulkes-Davies paid £89 for private tests - which she said diagnosed her with Lyme Disease.Its symptoms include nerve pain, weakened muscles, fatigue and blurred vision.
She added:"If it was diagnosed straight away and treated with Doxycycline I wouldn't have had to go through all this.Doxycycline just wouldn't work now as I'm so far gone."
Almost three years on, Mrs Foulkes-Davies said she suffers from chronic fatigue and has since given up work while struggling to look after her children.
She said:"I was really healthy before the bite.
"I now suffer from blurred vision, brain fog and constant headaches.I have to wear glasses now to watch the TV as the brightness blurs my vision."
Image copyright
iStock
Image caption
BCUHB said it could not comment on individual cases "in any detail".
However, a spokesman added:"We would encourage anyone who has a concern about the care they have received to contact us directly to discuss this.
"In Wales, as well as elsewhere in the UK, cases of laboratory-confirmed Lyme disease have increased in recent years.
"This is as a result of better reporting, increased diagnostic testing, and increased awareness by the public and healthcare professionals.
"Anyone who is worried about Lyme Disease or a tick bite can get more information from the NHS Wales website."...
Read more https://www.bbc.co.uk/news/uk-wales-north-east-wales-44369721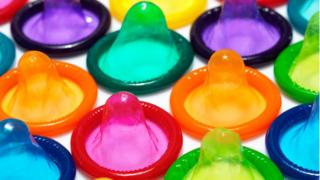 Image copyright
Getty Images
England has continued to see a rise in cases of syphilis and gonorrhoea over the past year.
New data[1] shows a 20% increase in cases of syphilis and a 22% increase in gonorrhoea, compared with 2016.
Diagnoses of sexually transmitted infections (STIs) in England remain stable overall, with around the same number reported as the previous year.
Health experts have expressed concern over a decline in chlamydia testing in sexual health clinics.
STIs
The impact of STIs remains greatest in young people aged between 15 and 24 years, with gay, bisexual and other men who have sex with men among those most at risk, says Public Health England in its report.
Black and minority ethnic populations are also disproportionately affected by STIs.
Chlamydia remains the most prevalent of the diseases, accounting for more than 200,000 cases last year - nearly half (48%) of all new STI diagnoses in 2017.
Testing in clinics has fallen by 61% since 2015, which experts say may indicate a squeeze on resources.However, it may also reflect a rise in the use of home testing kits - and the availability of testing in other settings.
Image copyright
Science Photo Library
Image caption
More than 7,000 cases of syphilis and nearly 46,000 cases of gonorrhoea were reported to Public Health England in 2017.
The rise in syphilis follows a 10-year trend, with three-quarters of new diagnoses in gay, bisexual and other men who have sex with men.
Health professionals have expressed concern at the rise of gonorrhoea and the threat of super-gonorrhoea, a rare but emerging strain that is resistant to routine drug treatment.
Debbie Laycock, from the Terrence Higgins Trust, said:"Our sexual health services are stretched too thinly and demand outweighs availability, with more cuts already planned.
"The significant rise in both syphilis and gonorrhoea shows why further cuts are completely unacceptable and would be extremely damaging, particularly given the emergence of a new extensively drug-resistant strain of gonorrhoea."
Meanwhile, a significant fall in rates of genital warts - a 90% decrease on 2009 - reflects the widespread take-up of the Human Papilloma Virus vaccine in girls aged 12-13.
Last December, Public Health England (PHE) launched a sexual health campaign aimed at promoting condom use among young people.
Dr Gwenda Hughes from PHE said:"Consistent and correct condom use with new and casual partners is the best defence against STIs, and if you are at risk, regular check-ups are essential to enable early diagnosis and treatment."...