Why diners seem to have gone cold on mid-market chain restaurants.

...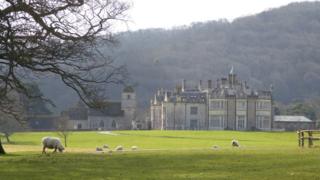 Image caption
Since auto-enrolment pensions began in 2013, the average employee has only been paying in a few pounds every week.
But from 5 April, contributions will rise dramatically.
Workers will need to decide whether to contribute hundreds of pounds extra into their pensions every year or opt out of auto-enrolment altogether.
It could make the difference between earning more than £18,000 a year in retirement, or as little as £1,000, on top of the state pension.
Many workers may decide they cannot afford to pay the extra.
It is such a serious dilemma that one expert has called it "auto-enrolmageddon".
Here we explain what the changes will mean for the nine million workers currently in auto-enrolment.
How much extra will I have to pay?
By the time a second round of changes comes into effect in April 2019, the average worker will be paying an extra £700 a year into their auto-enrolment pension, according to the stockbroker AJ Bell.
Until now, employees have been paying just 1% of their qualifying wages into their pensions.This is made up of 0.8% from the worker, plus 0.2% in tax relief from the government.
For someone on an average £27,000 salary, that has meant annual contributions of about £169.
But this April, that will rise to a minimum of 3%, or £517 on average.
In April next year, the employee contribution rate will go up to 5%, or £876 a year.
What if I want to opt out?
If you don't want to pay the increase, you have two options.
You can opt out altogether and stop making contributions.
Or you can "opt down".This means you continue to contribute 1% of qualifying earnings.The downside of this option is that, under the rules, your employer is no longer obliged to make his or her contribution.
Steve Webb, policy director of Royal London and one of the architects of auto-enrolment when a pensions minister, urges people to consider the importance of getting "free money" from their employer, as well as the tax relief.
"If you give up on that contribution early in your working life, the cumulative impact could be enormous," he says.
"It could be the difference between enjoying a comfortable retirement, or being forced to work on past traditional retirement ages because you cannot afford to retire."
---
The employee
Beth Fryer is a 22-year-old assistant gardener on the Wiston Estate in West Sussex.
Up to now, she has been paying 1% of her income into her pension, amounting to just under £10 a month.From April, her contributions need to rise to 3%, or just under £30 a month.
Since she is saving for her first home, she is not sure whether she can afford the extra.
"A pension seems so far in the future," she says.
"What I'm going to need sooner is a deposit for a house, rather than that money from the pension.
"But I also know that the money does add up, and if your employer is matching what you put in, then that is a really good thing to have."
After talking to work colleagues, she thinks she will at least opt in for a while, even if she has to rein in her spending.
The employer
Richard Goring manages the Wiston Estate, a family-owned business since 1743.
If any of his 22 employees did opt out of auto-enrolment, he would no longer have to make a 1% contribution.
But persuading them to do so is against the law.
In any case, he is a big supporter of pensions.He offers even more generous terms than the rules dictate, offering to match worker contributions up to 12%.
"Our salaries are not huge in comparison to other sectors, and so we wanted to make sure that people were getting a decent amount of pension from us," he says.
He is particularly keen to make younger employees aware of compound interest, which has a huge multiplying affect if you start saving early.
"I would be saying, 'Go for it, guys, because the more you put in now, the bigger difference it's going to make later on.'"
---
How much extra will I get for staying in?
This is difficult to calculate, because no one knows how much they are going to earn in the future or how the stock market will perform.
In addition, contribution levels are likely to change further.
At the moment, only earnings above £5,876 automatically qualify for auto-enrolment, but the government is planning to allow all wages to qualify - which would boost pension pots, and contributions, considerably.
Assuming that happens in the near future, the insurance firm Royal London calculated the possible size of a worker's eventual pension pot.
To start with, it looked at someone who starts saving at the age of 25, on the average salary.
With combined contributions of 8% a year, it believes that person could achieve a pot of £327,000 by state retirement age.(See chart above).
If they opt down - and pay in just 1%, with no employer contribution - that pot would only grow to £56,000.
Assuming they stop paying in altogether - after five years of saving - they would have just £16,000.
Someone who starts saving at the age of 35 will end up with a much smaller pot.
With 8% contributions until retirement, their pot could grow to £170,000.By opting down, they would only have £31,000.Or just £10,000 if they opted out altogether.
Some critics say such figures are speculative, and should not be relied upon.
What income can I expect in retirement?
As in all Defined Contribution (DC) schemes, auto enrolment workers end up with a pension pot, with which they can finance their retirement.
One option is to use it to buy an annuity, or income for life.
Assuming that a worker uses the whole pot - disregarding the 25% tax-free lump sum - we calculated that a 25-year-old who remains opted in can expect an annual income of up to £18,939 at the age of 65.
This would be for an annuity that does not rise with inflation.
Should that worker opt down in April, they could expect an income of just £3,243.
Similarly, a 35-year-old could expect an income of £9,846 by the age of 65, if they remain in the scheme for 30 years.
If they opt down, they would merely receive £1795.
How many will opt out?
So far under auto-enrolment, about 9% of workers have opted out - far fewer than the government expected.
The industry expects that proportion to rise over the next couple of years.
But many experts think the numbers will be limited.
"We don't expect there to be mass opt-outs, because people know they should be saving towards their retirement," says Andy Tarrant, head of policy at The People's Pension, the second largest provider.
In a recent policy paper, Royal London argued that wage increases in April will also disguise the extra contributions required.
Do I have to do anything?
Unless you tell your employer you wish to opt out or down, your contributions will automatically increase on 5 April, and in April 2019....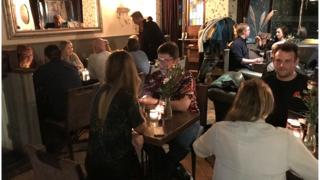 Image caption
Are you single, and suspect that life is more expensive for you than it is for your coupled-up friends?
Well you could be right.There are 7.7 million people living alone in the UK, and according to the Office for National Statistics, last year they each spent on average £21 a week more than individuals living as a couple.
There are all sorts of factors at play here, but a quick survey of single people looking for love at a speed-dating night in Hove, East Sussex, shows what bugs people the most.
"I live on my own and I have to pay a mortgage and all my bills by myself, I don't have anyone to split that with," says Emma, 29.
She says being single also affects her spending habits."It's easier to stay in when you're part of a couple.When you're single you don't always want to stay in and be on your own, which means you go out more, which means more money."
'Kind of penalised'
Jeremy, 32, agrees that the burden of not sharing his rent and energy bills with anybody takes its toll.But it was when he went on a package holiday to Cuba that he really noticed - when he got charged the dreaded single supplement.
"Being a single person instead of a couple, you get kind of penalised.It gives you a little bit of an emotional, not burden, but it hurts a little bit."
Image caption
Not everyone is so gloomy.One woman, 27, who's just come out of a long term relationship says she hasn't really noticed much difference.
"I think it's cheaper being single.I can spend my money on what I want to spend my money on!"
Research into the Living Wage by Loughborough University and the think tank Resolution Foundation has found that single people living alone have to earn £9.50 an hour, whereas a couple without kids would each need to earn £6.15 an hour, to attain the same "decent" standard of living.This is for the UK, excluding London.
Geared towards couples
Claire Walsh is a chartered financial planner at Aspect 8.She used to be married but is now single and lives alone in a flat in Hove.
"There's absolutely a difference financially to being single.It's not that you pay half of the costs that you did when you were in a couple.It's quite a bit more than that - I would estimate it's 80-90% of the costs for a single person.
Image caption
"Obviously you've got your rent or mortgage but even things like utilities, you're not using half of that, you still need to heat and light your home."
People living alone do get a 25% discount on council tax, but Claire thinks that to be fair, the discount should be 50%.
It's not just the cost of running a household alone that stings.You could be one of the 18 million people in England and Wales who are not married and not living with a partner, but do live a world that's generally geared towards couples.
A simple shopping trip around Hove shows what things can be cheaper when you purchase as part of a couple.
Take Cheetah's gym, for example.A membership there is £25 a month when paid for by direct debit.Two people paying from the same bank account pay £40 a month, a discount of £5 each.
Cheaper holidays
At Holiday Time travel agency, on the High Street, an all-inclusive holiday to Corfu in Greece in September costs £2,180, which is £1,090 per person.A solo traveller would have to pay £1,400 for the same holiday.
Joseph Ibrahim, the founder of the travel agency, explains the price difference."There's quite a lot involved in maintaining the room, from cleaning, laundry, heating, electricity, so the hotel will say they still need to charge for maintaining the room."
Image copyright
Getty Images
Image caption
On top of this, hotels assume that a couple will spend more money at the restaurant, bar, and spa, so they charge single travellers more to make up for that amount of money they're not going to spend.
Travel costs can be more expensive too if you are single.An outbound flight to Corfu for the first Sunday of September, booked through the Easyjet website, costs £54.40 when bought individually.But when I buy two tickets together, the price goes down to £46.90 per ticket.
Easyjet says there's a price difference because budget airlines are forced to include administration fees in their advertised prices.So if you're booking one ticket, you have to pay the whole admin fee yourself, while booking two or more tickets spreads the cost.
Image caption
Also, buying car insurance through a price comparison website, I can save more than £100 if I'm married, and put my husband as a second driver, compared to if I'm single.That's because insurance claims history suggests that people who are settled down with a partner drive, on average, in a more prudent fashion, than people who aren't.
Economies of scale
And adding the spouse as a second driver lowers the premium by spreading the risk.That's the theory anyway.
Adding it all up - as a couple it would cost me £1,836.90 for a holiday, a flight, car insurance and a month's gym membership.But as a single person I'd pay £2,258.40 for the same things.That's a difference of £421.50.
Image copyright
Getty Images
Image caption
A lot of cost savings made as couple can be put down to economies of scale, and you don't have to be romantically involved with a second person to both take advantage of couples' savings.
However there are a number of tax breaks and financial benefits that favour couples if they are married.
First is the marriage tax allowance.If one partner is a base-rate tax payer and the other is earning less than £11,500, the lower earner can transfer £1,150 of their Personal Allowance to their husband, wife or civil partner, saving them up to £230 a year.
Inheritances between spouses are completely free from inheritance tax, but if you are leaving your money to anyone else, then inheritance is taxed at 40% above £325,000.In addition, a surviving partner can inherit their deceased spouse's tax free band, so when the second spouse dies, their children can inherit £650,000 tax-free.
Finally, there are final salary pensions.A spouse's pension death benefits can be a very lucrative income stream, but generally you can't make a provision for anybody else like your brother or your children.
"I do take more of an issue with things like the tax breaks, like the marriage allowance, which is very much a social construct from the government," says Claire Walsh."I think that as a society we do need to be evolving a bit more and treating everyone equally."
That said, the Institute for Fiscal Studies points out that overall, benefits and tax credits can be seen to penalise couples, because they are means-tested based on a couples' joint income.So two people can often get more state support if they live separately than if they live as a couple.
Hear more on Money Box, BBC Radio 4, Saturday 17 March at 12:00.[1]...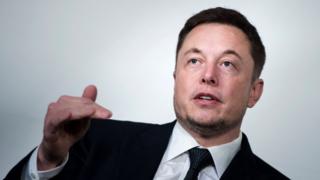 Image copyright
AFP/Getty
Image caption
Electric carmaker Tesla, facing pressure on a number of fronts, is asking shareholders for a show of support for chief executive Elon Musk.
The firm has called a special meeting this month for investors to vote on a 10-year compensation plan for Mr Musk.
Under the plan, Mr Musk could receive stock awards worth an estimated $2.6bn - among the largest in US history.
The grants would only be distributed if the firm, which has made consistent losses, hits certain milestones.
Major holders of Tesla stock, including investment firms Baillie Gifford and T Rowe Price, have said they intend to support the pay plan, providing a vote of confidence.
But shareholder advisory groups have cautioned against the proposal, saying it is too generous.
The vote comes as Tesla confronts several years of mounting questions about its operations.
'Brand under fire'
Investors are impatient about delays in the production of Model 3 cars, a new model that is supposed to target a more mass-market clientele.
US regulators have raised questions about the firm's financial disclosures, while some shareholders have complained about the board's independence[1] and its 2016 decision to buy SolarCity[2], a money-losing solar power company backed by Mr Musk and led by his cousin.
Outside the financial world, people have voiced concerns about the firm's autopilot features[3] and workers have spoken out about abrupt dismissals and a discriminatory work environment.
Image copyright
Getty Images
Image caption
Tesla has said the claims are without merit and its high public profile makes it a target.Several of the shareholder lawsuits have been dismissed.
But financial analysts are sounding warnings that the firm is losing ground against competitors.Share prices have sunk since June, though they remain about 25% higher than a year ago.
Surveys suggest the public remains enthusiastic about Tesla, though the issues may be having an effect.
A Harris Poll ranked the company's reputation third out of 100 American firms.But recent analysis by Netbase, which tracks social media posts, found Tesla compared poorly to other luxury brands.
Image caption
"There's no question that the Tesla brand is a bit under fire," says Tim Calkins, a marketing professor at Northwestern University's Kellogg School of Management.
Belief in Tesla - and Mr Musk - has helped the firm to fend off naysayers so far.
But Mr Calkins warns the steady drumbeat of negative press threatens to erode that faith, just as the firm is trying to win over a wider audience.
"They've raised expectations of everybody really, and when you fall short of expectations, people forgive you for a while, if you're a brand they like," Mr Calkins says.
"If you're Elon Musk, what you're counting on is that the future is so compelling that people are going to give you time."
'Have to be impressed'
For years, Mr Musk has had a seemingly magical touch, defying doubts about his endeavours.
These also include rocket company SpaceX[4] and Neuralink[5], which is looking at ways to meld human and computer intelligence.
As chief executive of Tesla since 2008, he has won billions from investors and governments, leading the company as it has grown to employ almost 40,000 people.
The stock market values Tesla at about $55bn - more than Ford and General Motors - even though Tesla made only about 105,000 cars last year, less than 2% of Ford's total.
Steve Westly, founder of the Westly Group, a venture fund, was an early Tesla backer and sat on its board.He credits Tesla with nudging the auto industry toward electric vehicles.
"By any standard, Elon Musk has done an extraordinary job," he says."While he may have missed the boat or been imperfect on some things, on balance you just have to be impressed with what this guy has accomplished."
'Normal metrics'
Others take a starkly different view, pointing to Tesla's consistent losses, more than $10bn in debt and repeated failure to meet manufacturing forecasts.
"To date, the company has not actually been very successful if you judge it by any normal metrics," says Bradford Cornell, a professor of financial economics at CalTech and president of SMBP LLC, a hedge fund, who believes the stock is overpriced.
Tesla supporters say critics overlook investments the firm is making toward its future.On a recent call with financial analysts, Mr Musk professed to be "cautiously optimistic" that Tesla would start to turn a profit in 2018.
But concerns such as Mr Cornell's have made Tesla an attractive target for short-sellers, who are wagering the stock will fall.
More bets are now levelled against Tesla than almost any other company in the US - and investors added to their positions last year even as the stock continued to rise, says Ihor Dusaniwsky, head of predictive analytics for S3 Partners, which tracks short positions.
"It's really a one-of-a-kind stock in that sense," he says.
Tesla pay plan
In an interview with Rolling Stone last year, Mr Musk described short-sellers as "jerks who want us to die", blaming them for a campaign to amplify negative rumours.
Criticism of the pay proposal has focused primarily on its cost, not the firm's performance.
Image copyright
Getty Images
Image caption
The plan conditions the first set of awards on the firm roughly doubling its performance against metrics that include market capitalisation.For Mr Musk to receive the full grant, the firm would have to become a roughly $650bn company.
John Roe, head of analytics for Institutional Shareholder Services, described the goals as "rigorous".
"They're trying to do the right thing with these new grants, or at least establish the right message that Musk is going to be aligned with shareholders," he says.
But he also points out Mr Musk - whose net worth Forbes estimates at more than $20bn, much of it in Tesla stock - already has a lot riding on Tesla.He owns about 22% of the company, which could rise closer to 30% under the proposal.
Tesla has said the performance targets tie Mr Musk's interests to shareholders, while offering an award "commensurate with the difficulty of achieving" the goals.
Victor Li, executive vice president for governance advisory at Kingsdale Advisors, says if the vote on pay goes Tesla's way, that will strengthen Mr Musk's mandate.
"Investors - they are betting on him," he says....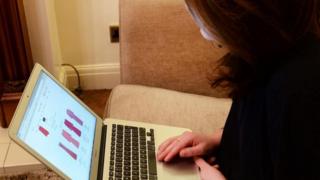 Image copyright
PA
Online shoppers receive misleading information about their rights to return items, leading to widespread confusion, a consumer group has said.
Which?studied the websites of 46 retailers and supermarkets.It found that all but one had errors.
The only retailer to pass the test was hi-fi seller Richer Sounds.Ten others have now updated their information.
Shoppers have various rights to return unwanted and faulty goods bought online.
Faulty goods
Under the Consumer Rights Act, you have an early right to reject goods that are unsatisfactory quality, unfit for purpose or not as described, in exchange for a full refund.
But this right is limited to 30 days from the date you took ownership of the goods.After the initial 30 days, you can't demand a full refund in the first instance, but you still have the right to a repair or replacement.Which?has a guide here[1].
Unwanted goods
When you buy goods online, you have additional rights to return them.This is because your decision may be based on a brief description or a photograph, so what you receive is not always quite what you had expected.
Under the Consumer Contracts Regulations, you are allowed to return an item bought online if you simply change your mind.
Exceptions include CDs, DVDs or software when the seal has been broken on the wrapping, perishable items and tailor-made or personalised items.They also include goods with a seal for health protection and hygiene reasons that has been broken.
You have the right to cancel at any time from the moment you place your online order, and up to 14 days from the day you receive your goods.
You need to notify the retailer.You then have a further 14 days from the date you notify the retailer of your cancellation to return the goods.Which?has a guide here[2].
The consumer group studied returns policies, frequently asked questions and terms and conditions on retailers' websites.
It said it found examples of shops unnecessarily pushing customers with faulty goods to their warranty agreements, failing to accept returns of faulty personalised items, or incorrectly stating different rules for different types of product.
In one case, Iceland's website stated it would not accept returns on unwanted items, or goods bought in error.
The retailer told Which?that its returns policy was "insufficiently detailed" and had now been changed.
Alex Neill, from Which?, said:"As a nation that is increasingly shopping online, it is important that trusted retailers do not mislead consumers about their rights.
"We will continue to challenge those that carry on confusing their customers."
A spokeswoman for the British Retail Consortium said consumers should be fully and correctly informed about their rights, but the law was "quite complicated" and efforts were being made to simplify terms and conditions.
"Many retailers go well beyond the law in giving consumers additional rights to exchange goods or get their money back if they have changed their mind," she added....