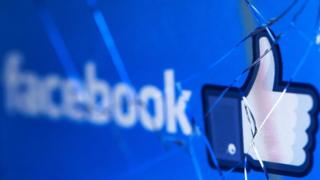 Image copyright
Getty Images
Facebook has confirmed it has a data-sharing partnership with Chinese firms including Huawei, a company US intelligence previously flagged as a security threat.
The agreements gave the Chinese firms some access to users' data to help them build Facebook "experiences" on their own platforms.
Facebook said all the data collected remained on users' phones not servers.
The company is already under scrutiny over how it uses members' information.
Facebook has been blocked in China since 2009 but the company has been trying to find other ways to access the massive potential market.
'Legitimate concerns'
The New York Times reported earlier this week [1]that Facebook had given at least 60 device-makers access to users' data - and that of their Facebook friends - without obtaining explicit consent and that in some cases the details were stored on the firms' own servers.
Facebook rejected claims that this had been a breach of privacy pledges that it had made to its members and a US regulator.[2]
Senator Mark Warner, who sits on the US Senate Intelligence Committee, said news that Huawei was among the companies getting the privileged access to the Facebook data raised "legitimate concerns".
On Tuesday, Facebook responded by saying it "along with many other US tech companies have worked with them [Huawei] and other Chinese manufacturers to integrate their services onto these phones".
Francisco Varela, vice-president of mobile partnerships for Facebook, said the integrations with Huawei, Lenovo, OPPO and TCL were "controlled from the get go" and that "we approved the Facebook experiences these companies built".
"Given the interest from Congress, we wanted to make clear that all the information from these integrations with Huawei was stored on the device, not on Huawei's servers," he added.
In 2012, the US House Intelligence Committee warned US companies against dealing with Huawei and another Chinese telecoms firm, ZTE.[5]
A report by the committee asked whether the firms were too close to China's Communist Party and its military.It also suggested their products and services could pose a long-term security threat to the US.
Facebook had already come under fire over its involvement in a scandal involving consultancy firm Cambridge Analytica.
The firms were at the centre of a dispute over the harvesting and use of personal data - and whether it was used to influence the outcome of the US 2016 presidential election or the UK's referendum on leaving the EU.
Facebook founder Mark Zuckerberg in May apologised to EU lawmakers for the company's role in the Cambridge Analytica scandal and for allowing fake news to proliferate on its platform....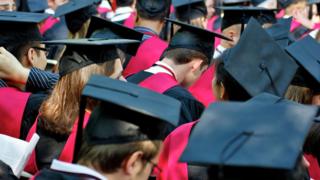 Image copyright
Getty Images
Harvard University has been a launch pad for many high-powered careers - and this summer has seen another crop of graduates leaving the flagship US university.
But if these are going to be the next generation of political and business leaders, what are their beliefs and experiences?
The Harvard Crimson[1] student newspaper has carried out a close-up survey of these new graduates, showing their attitudes on politics, sex and technology.
Here are 10 things revealed about this new young elite.
1.An anxious generation. Among the class of 2018, 41% have at some point sought mental health support from the university's health services.About 15% had also sought support off campus.It's a striking reminder that these young people have studied at a time of rising concerns about stress and wellbeing on campus.
2.More than one in five leave Harvard as virgins. There was a similar number who had never had any "dating" experience while at university.Where dating did take place, dating apps were used by 69%.But more than a fifth of these new graduates reported having been "sexually harassed" at some point during their time as students.
Image copyright
Getty Images
Image caption
3.Liberals in a Trump era. Politically these young graduates, who began at Harvard during the Obama administration, are opponents of the current presidency, with 72% saying the US is going in the wrong direction.Only 3% of those who voted backed Donald Trump, and two-thirds of these graduates describe themselves as liberal or very liberal.
4.Campus free speech? There were signs that students are self-censoring their views and not debating openly.About two-thirds of students had "at some point chosen not to an express an opinion in an academic setting out of fear it would offend others".This was particularly the case for Republican supporters.But almost half of students wanted to have "trigger warnings" if courses were going to include something that could be upsetting or offensive.
Image copyright
Reuters
Image caption
5.Raising a glass.Alcohol has proved to be the most durable of student diversions.Even if these young people are seen as over-stressed high achievers, they're still very likely to have a drink.More than 90% drink alcohol, and most drink every week.But tobacco has virtually been entirely stubbed out.There are almost no regular smokers, and more than three-quarters have never even once smoked tobacco.More students had tried cannabis than tobacco.
6.School shootings. There have been high-profile protests by young people in the US in the wake of school shootings.Harvard students backed calls to restrict access to firearms, with almost nine in 10 supporting tighter gun control.
Image copyright
Getty Images
Image caption
7.Smart students, smartphones. This is a cohort of students completely immersed in digital technology.Almost all of these new graduates own a smartphone, which are so prevalent that they're almost taken from granted.There is a strong bias towards iPhones, used by 87% of those leaving Harvard, with 80% using some other Apple computer device.
8.Harvard introduced an honour code in which students promised not to engage in academic cheating.But this survey suggests that this has not changed behaviour and that levels of cheating have remained broadly the same, with about a fifth of students owning up to having cheated at some stage.Very few of these say that this was detected.
9.Widening access. Entrance to top universities is always controversial.More than 60% back the principle of affirmative action and prioritising the admission of some students based on ethnicity.It was most popular among black and Hispanic graduates and least popular among Asian and white graduates.
10.What next? These graduates are entering an era of polarised views.It's also a United States divided by geography.These new high-flyers are not going to be spread across the country - they're planning careers that will see them clustering in three areas, New York, Massachusetts and California.About a 10th expect to head overseas.The biggest job destinations immediately after college are consulting, finance and technology.But if this gives a picture of where the new money will be made, 60% of the new graduates still expect to be depending on money from their parents.
---
More from Global education[2]
The editor of Global education is This email address is being protected from spambots. You need JavaScript enabled to view it....
---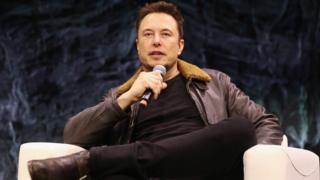 Image copyright
Getty Images
Elon Musk has survived a bid to strip him of a key role at Tesla as shareholders re-elected three directors to the electric car maker's board.
One investor wanted to strip the Tesla founder and chief executive of his other role as chairman.
The two positions are often held by the same person in US companies, unlike in UK firms.
That proposal was voted down at Tesla's annual meeting in Mountain View, California, on Tuesday.
The company used the meeting to reveal that its newest "gigafactory" would be built in Shanghai, with an announcement about the Chinese factory coming "really soon", Mr Musk said.
The bid to strip him of the chairmanship was the strongest challenge yet to Mr Musk's control of Tesla, in which he holds a 20% stake.
Some investors have been unnerved by the company's struggle to speed up production of its more affordable Model 3 car, which is crucial to the company's long-term profitability.
Is Tesla heading for trouble?[1]
Musk:No 'bonehead' questions please[2]
Mr Musk said that reaching its goal of building 5,000 Model 3 cars a week by the end of this month was "quite likely" as its production lines were now producing 3,500 vehicles a week.
"This is the most excruciating hellish several months I've ever had...but I think we're getting there," he told investors.
"At Tesla we build our cars with love," Mr Musk said, visibly moved."At a lot of other companies, they're built by marketing or the finance department and there's no soul.We're not perfect, but we pour our heart and soul into it and we really care."
Image copyright
Getty Images
Image caption
Activist investor CtW Investment Group had called on shareholders to reject three Tesla directors it said lacked qualifications or independence:
Antonio Gracias, Tesla's senior independent director
James Murdoch, chief executive of Twenty-First Century Fox
Kimbal Musk - Elon Musk's brother
CtW, along with proxy firms Glass Lewis and Institutional Shareholder Services (ISS), had backed the proposal to separate the chairman and chief executive roles and mostly opposed re-electing the three directors.
Tesla had recommended investors allow Mr Musk to keep both roles and argued that the directors were qualified.
He came under fire last month for refusing to answer questions from analysts[3] about the company's finances, saying "boring bonehead questions are not cool".
Instead Mr Musk allowed a YouTube vlogger and journalist, Galileo Russell, to ask 10 questions on the results call.
The electric car maker posted a record quarterly loss of almost $710m (£523m) for the three months to March - more than double the same period last year.
Shares in Tesla have proved volatile in recent months and fell to a record low of about $252 in April.The stock closed on Tuesday at just over $291, but had been as high as $389 in September.
The company is still valued at almost $50bn - nearly $5bn more than car maker Ford is worth....